Yellow tinged EWCM, early pregnancy sign?
Currently 8 dpo. Have had off and on cramping since ovulation. Yesterday the cramps were more intense and I had several sharp pains that lasted no longer than a minute. Ive been feeling kinda off, dizzy and nauseous at times. Really bad insomnia for the last 3 nights and when i do sleep, my dreams are super intense. No spotting.. I've been having creamy EWCM since ovulation, but yesterday and this morning I noticed my EWCM had a yellow tinge to it, and it was A LOT. I know it's too early to test, and if I am pregnant I'm assuming I implanted yesterday.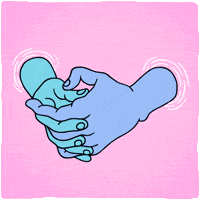 Just wondering if anyone else has had this before their BFP?