Does he want this too?
My husband & I have been married for 8 years now and he treats my kids from previous marriage like they are his. He is amazing with kids and wants to have biological children of his own. since my two are 15 & 12, I am ready for another little one! I have been since i met him. Over the 8 years I have had 3 miscarriage with the most recent one in December 2015. After many doctor changes they found I have Hashimitos with hypothyroidism. So now it all makes sense. For a while now he has seemed like he didn't want to keep trying for fear of putting me through that pain again. Well this month I thought I was out since he was out of state on business. I even told him this week was our window.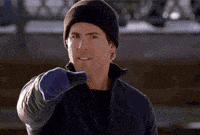 After laying in bed on the phone with him Tuesday night I realized how upset I actually was that I had no chance at all this month. I knew right then and there he wasn't as set on having another kid like I was.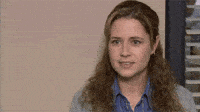 All I could think about after we hung up was "am I pushing this too much?" As a woman how could I be failing at my natural job? It really feels like I am the only person I know that keeps failing at getting pregnant. Well after crying myself to sleep, I woke up Wednesday morning to carry on with my day. It was so hard to not let my kids see how heart broken I was that I couldn't conceive this month. I tried to keep myself occupied even spending any down time scrolling through Facebook. Then about 4pm there is a knock at out front door, must be a package from the mailman...it was about time for him. I tell my daughter(15) to get the door for the mailman. As she opens it I look around from the couch to tell him hi. It was my husband!
He drove straight home to make sure I was ok explaining I sounded upset the night before and needed to be here with me. I told him everything. He gave me a big hug and a very arousing passionate kiss. After dinner he helped clean the kitchen and cuddled with me on the couch. Needless to say we baby danced last night. Then this morning I realized yesterday I never took an OPK so I did this morning...LH surge!!! I hope last night's sample takes and sticks.