I'm 29 weeks pregnant and got hit with a bomb!!!
My husband and I are on our last child, I'm currently 29 weeks pregnant with our baby boy we desperately prayed for! So on Friday our oldest called my husband to see if we would like to go to dinner with her and her boyfriend. My husband agreed and said sure we were about to get out of the house anyway, ask what time works for them and the time and place was set. My husband then informed me we had dinner plans with our daughter. I don't find this odd or out of the normal because we are very close to all our kids and our oldest has dinner with us quite often. Brent ( my husband) then tells me Becka ( our daughter) has a house warming gift to give us! Again did not find this odd at all because my husband and I just bought a brand new freshly built house that we move into in two weeks. We are all at dinner and everything is normal, asked our daughter about school, life, you know normal conversation. Dinner comes to and end and my husband asked if Becka would like to watch our youngest for the night so we could go catch a movie... she agreed so we head to her house. we arrived and sit down chat a bit more and she hands us our gift.........
I open this gift and pull out a sign that says
" grandma and grandpa's house est. 2018"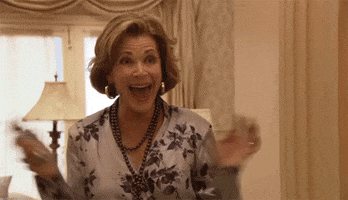 Y'all I lost it and started screaming really, OMG, we're going to be grandparents! Started crying, looked at my husband he was crying ( Brent doesn't cry ever) ran over to our daughter and gave her the biggest hug! Then mom mode kicks in with the questions... how far, symptoms, Prenatals? You name it I was asking it!
I'm beyond excited to becoming a grandma ( I though we might have a couple more years even maybe a few) but she is 22 and graduating in May, her boyfriend is a dream seriously as parents we couldn't have picked a better man for her...
I'm so excited it's like I'm what pregnant? Who cares lol seriously only kidding but how could I not be happy to see our child bring life into this world. Our family is going to be crazy having two babies so close in age but seriously there are way more dysfunctional families out there 😬🤣!
She asked if she could be In The delivery room when I go into labor and my husband and I agreed so she could see what's going to happen to her plus she wants to continue schooling to become a L&D; nurse or even further. I can't wait for my delivery in the end of April/first of May... and I'm just as excited to see my granbaby in October 💕💕💕
Sorry this was so long! Just had to share the news! I