Almost done 😁
Hi ladies!!
I'm just so excited its all coming together, even though it's not finished I just couldn't wait to share! 🤗 So here's my nursery so far... Still have a few small things to do and will definitely update photos once it's all done, but here is the room so far! I wanted something not too babyish so to speak, I cannot wait to bring him home!!!!!!!
How are all of your rooms coming along??
Curtains will look better in a few days once the sun hits them and the creases come out. Putting up a wall shelf and there's a cupboard that my mum is chalkpainting going in aswell. Bought some cute prints that I framed that will hang over the cot and a paper mobile will go up too... Like I said, still not complete but well on it way 🤗😄😃😆 here's a few more snaps of the room and it's bits and bobs before it was more "put together"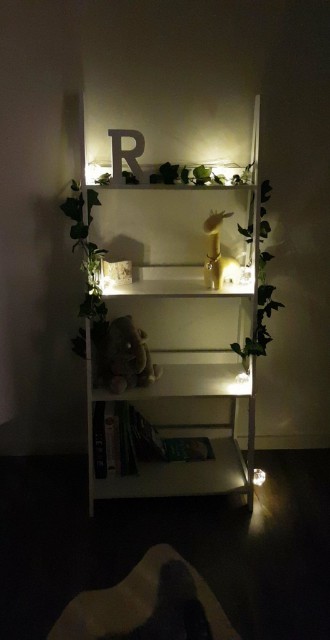 And here's some of my dog thinking she owns everything... 😂