HE SAID SOMEONE ELSES NAME
y'all, omg i just had the worst experience ever!!! TELL ME WHYY i'm fucking this guy i go to school with and while i'm giving him head he was like oh god linda i mean crystal and i was like WOOOOW....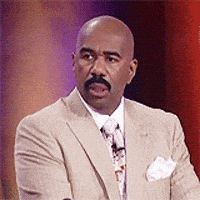 YALL
LINDA
IS
MY
DAMN
SISTER
WTFFFF
what do i even do? say? do i bring it up and are we supposed to
talk about it?
(changed names for anonymity)