I can't believe I'm doing it!
It's face to face Friday and I know I'm a little late but making this post was very emotional for me! Even though it hasn't been any more then 4 months it feels like I felt so bad for so long! It brought back feelings i dealt with while battling with my own physical problems because of it along with emotional issues due to it causing me to have depression and anxiety. I didn't care about looking good 😣😔😞I felt horrible about myself. I smiled on the outside but inside my depression made it hard to want to do anything. I was ready to give up on making myself better😢😢😣😣Hell, I mean it's normal for people to gain weight and be overweight as they get older right?! 🤷🏼‍♀️🤷🏼‍♀️NO! I wasn't going to let it happen. I had 4 babies and the weight piled on over time. I decided to make that change, change my lifestyle, my habits, the way I ate, my activity level, and made a new habit of all of this! I looked at old pictures of myself and that pushed my motivation to its all time high. And from that day forward my life changed. I no longer dragged to go places, I no longer stayed cooped up in my house, I have energy to get out of bed, and more importantly my attitude towards life is so much better and I feel so much better about myself emotionally! I never thought I would be able to look and feel like I did almost 3 years ago and here I am now and nothing's stopping me! 💪🏻💪🏻I'm on a mission and incorporating weight training like I use to and am so excited for what's to come !! 🙌🏻❤️🙌🏻❤️🎉🎉
I used a combination of weight watchers and Herbalife the first 9 weeks now Ive been doing just weight watchers!! I love it!
.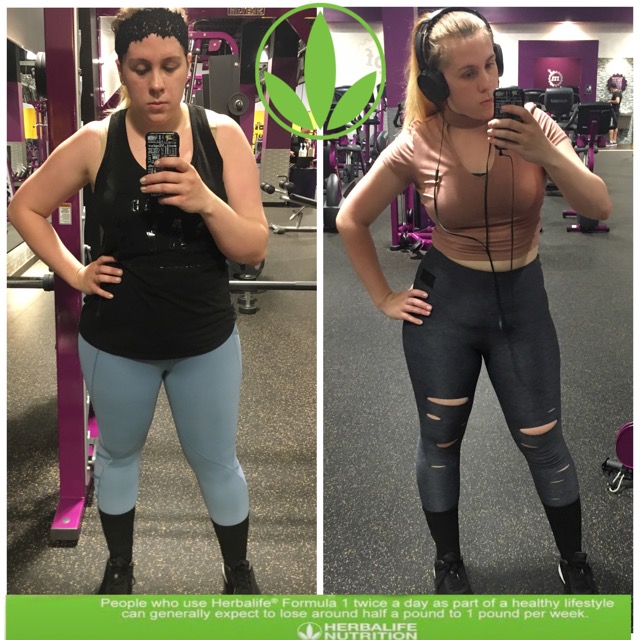 240 pounds
200
[Edited by Glow]