It's a miracle 🙌🏼
So about a year ago... i was at a low place in my life and did what any other girl does when shes sad... I dyed my hair red with box dye and let me tell you, Worst. Mistake. Ever(#1). I got sick of it around summer time but this shit was not fading so I was getting SUPER frustrated.
So a couple months ago, I decided fuck it I'm gunna go to the salon and see if they could lighten it before I went and took maternity pictures so I didn't look like too much of a fool.... mistake #2 🤦🏼‍♀️
Yeah no. The red REFUSED to come out and the new dye only took to my roots 😭 so fast forward to last week, I am literally sooo annoyed because at this point my roots are comin back in full force and it looks so gross and now I have like 5 different colors in my hair so I decide you know what... I'm going to try and just go dark and maybe that will take over that red box dye and y'all!!!
I am finally back!!! I was so relieved after blow drying it and seeing it all one color you don't even know!!! It was definitely a struggle but I am so happy this fight is over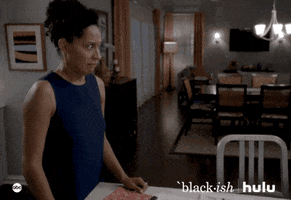 Now I'm scared and definitely won't be dying my hair for a looooong time 🤣😅