Not rushing anything anymore
I was just laying here thinking..its midnight here in Jersey, so I'm finally in bed but just woke, a tad of pregnancy insomnia , nothing major though..
Anyways..I just wanna stop being so eager and relax and let my son and my body take its time, this is my rainbow baby, and I'm 35+5 now.. I just was thinking like, it's women on this app alone, that would kill to be in my position ( I was once that woman)growing a healthy baby, no matter how long it took! Ya know?
I know its for sure normal to be so uncomfortable and eager to meet our LO's , because it's literally next month and for some of us sooner than that ! But however I really was thinking like the fantasies I have about my baby coming early, meaning any time before week 37, is selfish..like he still has growing to do and he will make his arrival when he is for sure ready to do so..I just don't wanna rush anymore. I just wanna relax and let life take its course. Even if he doesn't come at week 37.. or if my water never breaks at week 40, and even if induction is necessary , I'm ok with that because every day or week that my baby stays inside, he's growing stronger and healthier 🙏🏻💙👶🏻
After all, all I've wanted since losing my first son last year at 22 weeks is to be able to proudly say...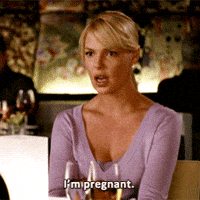 I'm grateful!!! God is good and me and baby are healthy! I feel blessed! He can take his time. It gets hard but I will wait and I will relax. He isn't ready yet.