5 positive tests ... dr urine test said - and blood work "inconclusive"
Long post
I feel so beyond frustrated! I've been trying to conceive since January .... periods irregular... last month I finally had a "normal" period and I was thinking this could be it .... I felt it ... this was it .... last week I took a first response test 6 days before my expected period like it said. It was negative. Then my period was late so I took another cheap test on Monday. The result showed positive after 10 min so I was like well maybe I waited too long and the tests were cheap so I went and bought two more first response on Tuesday ... positive lines at night time on two different tests at two different times .
Yesterday I called to make a dr appointment and where I'm high risk he wanted to see me right away so I went in and the urine test he did came back negative.... so 4 home tests I had done were positive and his was negative. Went for blood work and then took another first response test .... lines showed up within a minute and at 3 minutes looked like this.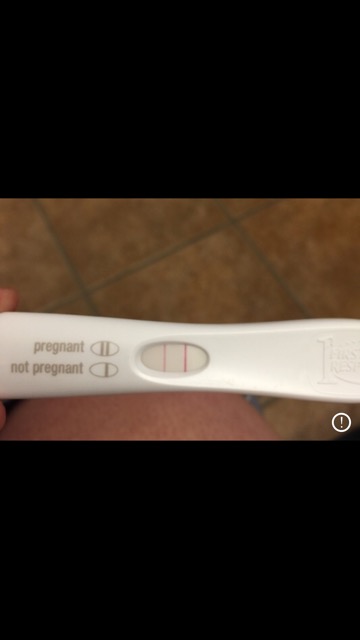 Tonight after work I went back in thinking he was gonna be like my bad I guess you are pregnant but nope! Blood work doesn't say you are or your not ... apparently 0-5 is not pregnant and my number was 80 ...so now I'm supper pissed cause I just waited for 3 and a half hours and sill don't know ...I feel like laying in a dark room and crying.
More blood work on Monday and then have to wait till Tuesday again to go back in and sit and wonder if I'm pregnant or not.
My last pregnancy went horribly wrong ...and I waited for 5 years to try again....I feel like giving up