Holy Back Pain!
I'm 25 weeks today and I cleaned my entire apartment yesterday. Dusted, vacuumed, laundry, dishes, mirrors, and surfaces are all squeaky clean. Although I'm happy its all done, now I have a huge pain in my left lower back and hip/buttocks area. I can barely walk sometimes it hurts so bad. The pain started after I had gotten up from taking a break last night from all the cleaning. I must have overdid it, didn't I?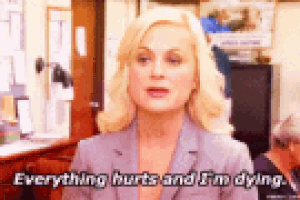 Suggestions for relief and future support?
Does anyone else get pain like this when they've worked too much?