Never Thought It Would Happen Again!
You know how in your heart you're just not done. I have been wanting to try again for another baby for more than a year. Or at least getting my husband to consider it. We have 2 beautiful smart daughters and a super smart teenage son, my stepson.
If at first you don't succeed, try, try again!
After multiple conversations and text messages my husband says ... GET YOUR IUD TAKEN OUT ... I'm sorry, what was that ...
You don't Have to to tell me twice!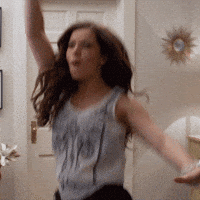 I am so excited!
I couldn't keep it in, I told my sister later that day and we could hardly contain ourselves!
I will be making an appointment in February to get this sucker out!
PEACE OUT IUD, COME ON BABY!