Hi you lovely July moms.
So my son birthday was over the weekend. His birthday is on the 1st. Will we could not have been happier. He lover car, trucks, anything like that. But he really loves fire trucks. Every time he see one he has to go look at it. Will the fire station in my city will let kids go and play a little if they are free. So I had called and ask if they could come to the party with one of the trucks. They said they could try but no guarantees. Which I totally understand. Will the the party was in swing. Everyone having a good time. We had a bouncy house ( my bil owns one). I had just be out there taking video of my son in one for the first time he was loving it. I go inside to show my mil the video and the fire truck pulls up in front of the house. Everyone was like 😮😮😮. I run outside to get my son out of the house. I get to him he looking at the truck like wow 😲. So I said want to go see it. He spent the whole time the truck was there in it. Every time anyone asked him if he was done he said no clear as day. It make it so amazing. I'm so happy the fire man come out. It made his day. All the neighborhood kids get to go in the truck to. Which made it even cooler. I know he will not remember but we all will. Oh and the fire man loved his shirt. It saying I'm this many in fire trucks.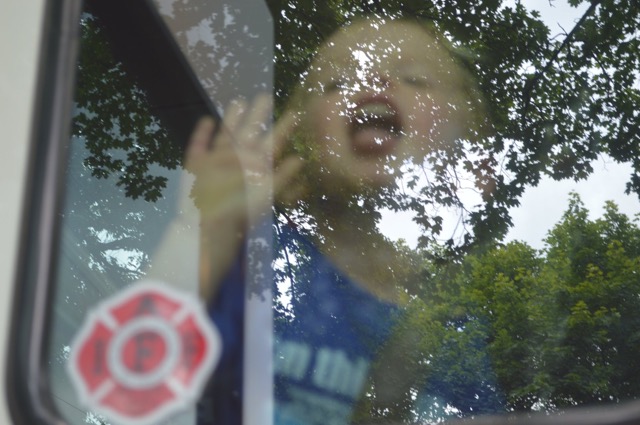 Him making faces at grandma.