Anyone else 10 dpo?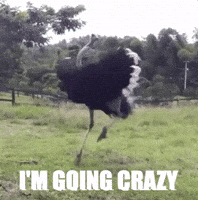 This 2 week wait has me going crazy! Our 3rd month TTC and this month we used preseed. And I laid there trying to keep the sperm inside for a good 10 minutes!
I tested 6/7 dpo and both BFN so I'm going to try and not torture myself and wait till Friday!
Every damn thing I feel is a symptom.
I feel as though google is going to start saying this to me:
If I'm not pregnant this month then I'm going to be putting my legs in the air every damn time I BD next month!
Baby dust to all!