Help!!
Yesterday I went to L&D with contractions after cervix check I was 2cm 70% effaced, they took me to a room and put me on antibiotics and doo all this questions like I was going to give birth anyways long story short, After 3 cervix check they decide to sent me home bcuz my contractions wasn't progressing and I was still at 2cm since 3am and it was 9:30am.
Since I came home I been having brownish red discharge I thought I lost some (mucus plug) yesterday while showering but I wasn't sure, NOW I'm making breakfast and I felt like something was coming out so I went to the Bathroom and swipe and saw THIS!!! Can this be part of mucus plug or it's just discharge from yesterday check up ??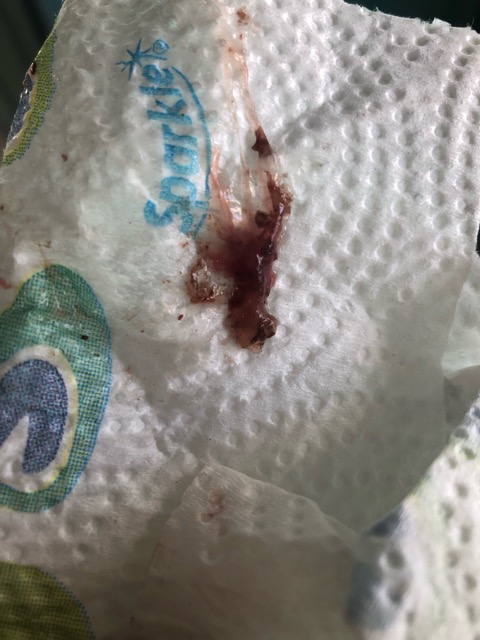 I don't want to be freaking out thinking something may be wrong.😏
I am scared something will happen to baby😩.
Oh and BTW I'm not having contractions anymore just pressure..