😭❤️ baby #1
Still in shock. On our 4th cycle of trying for our first baby, I'm pregnant!
This was the first test I took at 9dpo. Amazed at such a clear line so early:
Then got this later in the day, even with dilute urine: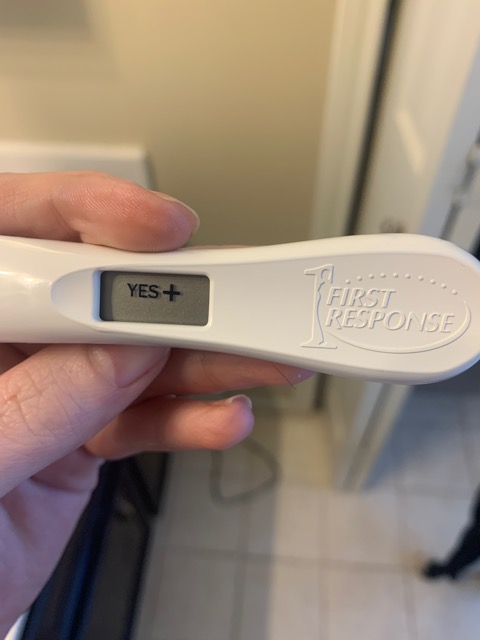 Didn't do anything different this cycle. That classic story of being on vacation and more relaxed at time of conception.
NO symptoms at time of positive test. The only thing different that clued me in that I may get a positive was at 6-7dpo I had some pelvic pain that was different than my usual PMS cramps. Rather than crampy, the pain was like tiny stabbing, or maybe even that mythical "pinching" pain I've seen people describe.
Due March 2021 and praying for a healthy pregnancy.
Bonus: this is how I surprised my husband