What is your favorite photo of your baby so far?
My kiddo is Lucas. He is two and a half months old. My favorite photo of him so far is either: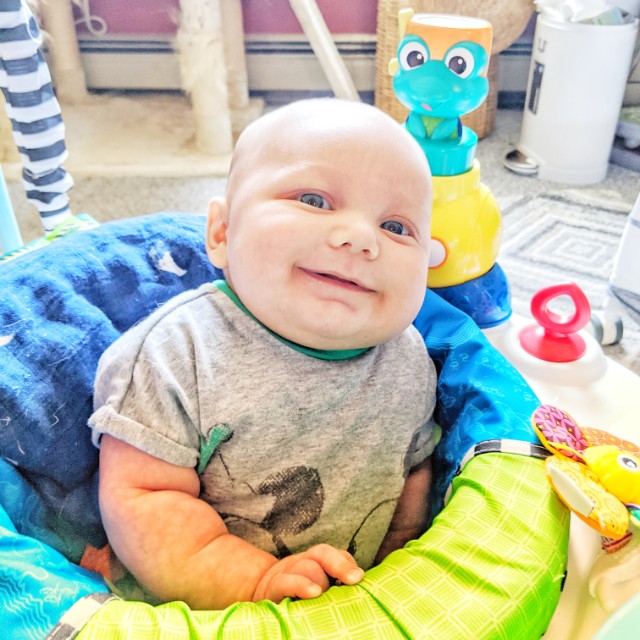 This one from my birthday. He has such a cheesy smile!
Or
This one because OMG CHEEKS!
What about you? I want to see your favorite baby pictures!