Should the parents be punished?
They left the boy as punishment, returned and he was gone. Still missing. I say yes throw them in jail for neglect. And if they find the boy dead then they should be charged for that as well. Oh don't beat them up they're already punishing themselves? That is not justifiable and you shouldn't get off the hook for bad parenting.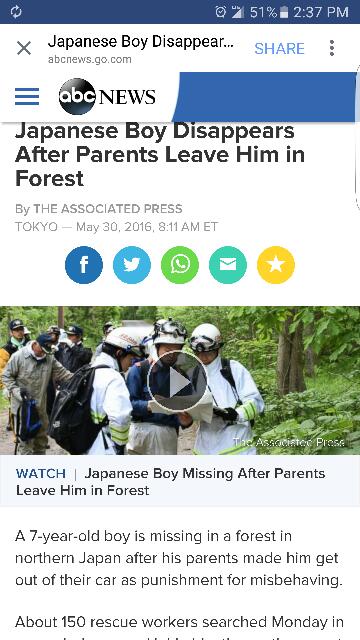 Vote below to see results!