He RAN AWAY LOL
I'm not in good terms with my sister.
Her ex, the father of her kids straight up left her and went and played family with someone else. ignoring that he had kids that he half way raised and then walked out on. He knows I don't like him. I let that be known when he showed up at the hospital after his second oldest child was born being a total jerk to my family including my dying grandmother. And my sister is CRAZY, like legit. I don't talk to her, she's a loon and she's toxic.
I saw him at the store and gave him the dirtiest look on accident, I was trying to figure out if i was really seeing who I thought I was. I thought he lives hours away. I'm sick and on a whole other planet today. Like, there's so much snot in my head i feel like my brain is being smothered. i think i walked in front of him and then slowly walked backwards to be in front of him again with a look that could KILL taking in that it WAS him, his new wife and all his new children and I looked into his soul with a fierce glare for a good 10 seconds. I probably look like a she devil, eyes glassed over, wild hair and eyes. Can't breathe through my nose. About to die. I didn't mean to be intimidating but his wife stepped infront of him like she was walking into the line of fire. I mean I was looking at her man like I wanted to chop him into pieces.
And then I just walked off like "eh"
Dude he grabbed his crap and he left. He left so fast he was there and then he was freaking GONE. I have never seen that dude walk so fast in my life. Other than when he was leaving his kids.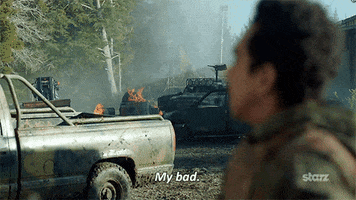 Someone knows they're guilty 🤔
Even though I'm not on good terms with my sister, I still love my nieces. And they deserved better than that. So I don't feel bad. He acted as if he was looking at my sister and not me. Maybe he thought she would be there with me or something idk.