Was gonna break up with my bf but then something else happened 🙄🙄🙄
I kept playing this scenerio since Saturday morning about breaking up & going our seperate ways because we both decided we wanted different things(he wants marriage & kids ASAP after only been together for 11 months & I want to finish my Uni course & get a job). WELLLL, I was mentally prepared about breaking up with him face to face once he picked me up to go to his place & I had a whole essay written down in my mind about how it's gonna go down. Instead he just watches his movie in silence while i'm lying in bed & then he comes into bed & we start talking BUT neither one of us want to bring up the topic about the "future." Next thing I know, we're having a passionate make out session then it was clothes off & we're doing missionary first then FINALLY the position I've always wanted to do... & thanks to porn, I was able to lol the "Cowgirl" my goodness it felt so good that I didn't want it to end 😂. I'm thinking "I finally got to ride his dick just when I've decided I wanna break up with him 😂🙄." But anyway now I feel emotional & stressed about the whole situation because as much as I love him, I am not ready to settle down & he understands. He says he's getting older & he wants to start a family(he's 29 and I'm 24). But I don't wanna keep wasting his or my timr if there's no progress in this relationship. I have a strong gut feeling he doesn't wanna break up in person but via text once he drops me off at my place because the emotions are too much for him. Personally, I prefer finding closure in person.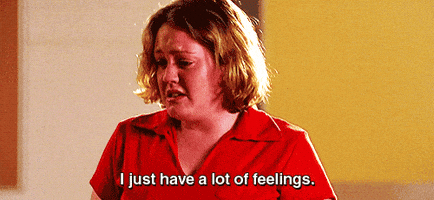 I need tips & advice on how to go through with it...