He had me screaming 😤😩😍
Me and this guy hooked up yesterday day...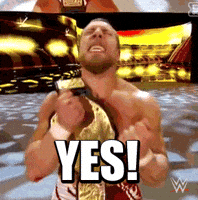 Mmm Let me just say he was waxing that ass 😩 he was so passionate in the beginning when stroking me, Putting in the tip slow and then pounding me with those slow deep thrusts. He had me in a cradle during missionary and just waxing the fuck out of my ass. He would even kiss me when my mouth was open lol.
I was so wet... and then ate me out for so long. Crazy enough he didn't even expect oral in return.
The way he handled me was lightly rough too. Like sort of tossing me around but asking my permission first lol. I bent down from the bed at one point to turn up the music on my speaker and he kneeled down to continue eating me out from behind. 😤
He even flipped me over and put my ass up and pounded me doggy style and I let out a couple of screams he slowed down and staid god you feel so good. I didn't cum because it takes me a while to adjust to a new guy but JESUS...
Before he left he asked if he could see me again, and I told him I'd let him know ;)
He looked a little surprised/hurt but he started to get his things. He leaned in and kissed me, but as I saw him get his things I saw him purposely leave behind some condoms.
Is this like that trick how girls leave something behind after sex. Like a toothbrush, jacket, or chapstick. Allowing an excuse to come back or was he just being generous/not particular about?
I probably got played because I texted him about how great it felt when he hit it from the back and he hasn't answered yet, but l will definitely learn my answer and I will remember how good that was 😊