Guys I can't believe it!!!
Holy fucking shit 😱
I'd given up last month. Like, thrown in the towel mentally.
I took hot yoga the first 2 weeks of my cycle, didn't chart and stopped taking my prenatals. Then found out via ultrasound I was actually producing an egg about 21 days in - which at least made me relax and stop stressing a little. When I went in, my doctor told me to hold off on the hot yoga during the tww- even though we decided to relax this month and not "try so hard". I didn't think we'd BDed enough - with thanksgiving and travel. I mean, we tried sooooooo hard August-nov. I figured there was no way if we baby danced that much and nothing happened, that we'd get our BFP this month.
Then on a whim I came home to take a test today. It was either finally know or try to explain the credit card bill this evening 😂 because I was so nervous I couldn't sit still. And this happened.
Now I don't know how I'm going to not go crazy not telling the husband until 8:30pm!!!!!!!!!
What should I do?!?! I don't want to tell him over text or phone. Ahhhhhhhhh!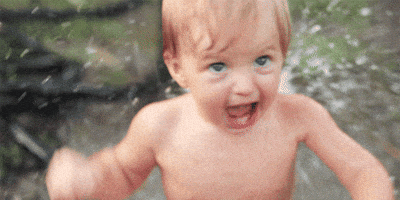 UPDATE:
So last night when my husband got home I handed him a small gift bag and was like, "here, I got you an early Christmas Present!"
He opened it slowly, literally looking at every. Piece. Of. Tissue. 😂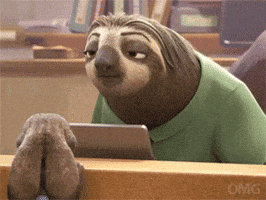 The anticipation nearly killed me. 🤦🏻‍♀️
Finally he peaked in the bag and shock came over his face...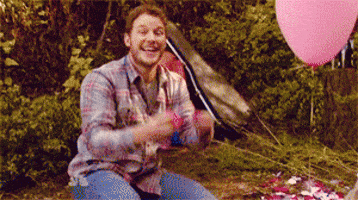 ...and he dropped the bag and scooped me in a big hug and was like, "Oh my gosh, is that for real?"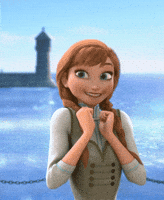 And he kept going back and look at them, just to reassure himself it wasn't a joke.
It was perfect😍.
He was completely surprised and while he said he knew something was up because I was acting weird, he definitely hadn't expected that!
I'm going to make an appointment with my doctor today. We've heard so many stories from our friends about miscarriages, we've both discussed not letting our excitement get the best of us just yet so we aren't let down if something does happen. Especially since I have pcos.
But I think it's safe to say we have our fingers and toes and arms and legs crossed 😂.