Should I Ride? "She want that old thing back"
So I'm home for the holidays and soon I'll be going back to reality. While I'm on break from my life I've reconnected with a flame from college. He is looking even better and his career is going amazing! I often slept over in college (although we were never an actual couple) so I know how he keeps things. He might have been showing off for me but this place was great! It was nice and clean. I am so proud of him and we had a great time revising. The attraction is still there. We both fell asleep on the couch. I got up and left around 2am and he invited me back for NYE.
I accepted.
Now, side note... I'm in the last three days of my cycle. We did hook up consistently in college and he is a super grown man but not MY man. As bad as I want it I'm not sure if it is a good look to have ending period sex with a man who is not my man. I am pretty conservative sexually. However, this situation is an outlier because we use to sex it up on the regular and I want the 🍆 to be honest:
Should I just wait.... or put a towel down take the meat like it's mine?
Should I put the pussy on hold.... or turn over on green like a Brazilian steakhouse?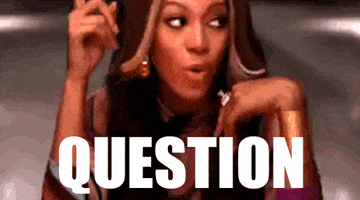 Vote below to see results!