Early testing (can't help myself) vvvfl?
So my story, short.
We just started our second year of ttc. Started Jan 2017.
Af due on hubbys Birthday, next Monday the 5th.
We are staying at a casino for the night Monday so I'm praying for my bfp this month and hopefully right on my missed period.
Past few days I've been having spells of nausea and dizziness.
Also have had terrible dry mouth which is unusable because I drink tons of water.
Today at work, (as a chef) smells that are normal for the kitchen were killing me. Burnt toast, seafood, etc. Wanted to puke.
But have not actually vomited.
Anyway, have 2 frer ready for next Monday, but have my stash of amazon cheapies in a drawer so impatient me said the hell with is.
Took 2 different cheapie brands.
I'm 7 days before my missed period.
Too early to test, I KNOW!
But I want our first baby soooo bad and I'm an impatient person.
So...
Check below and let me know your thoughts :)
Definitely still saving my frer for a week from now! Also didn't use fmu either.
Like I said, impatient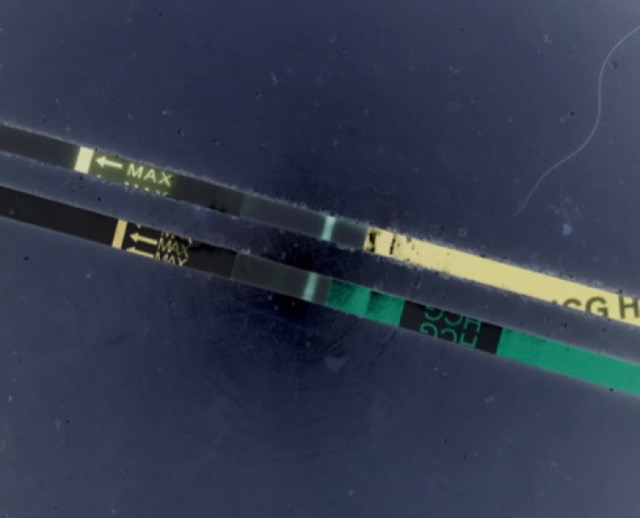 Vote below to see results!