Insight?
I was wondering if someone could look at my chart and tell me if I should hold on hope for this month. As you can see, my temps just keep rising except for one pretty small dip at 5dpo.
I'm 9dpo; I haven't had any spotting/bleeding, I've had a medium amount of lotion-like CM every day, and my cervix is so high up that I can barely reach it (although it is soft and tilted).
Third cycle TTC, second cycle using Preseed.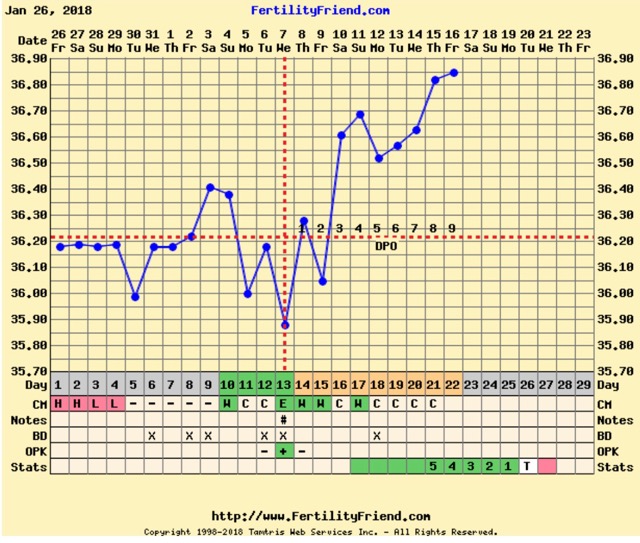 Thanks!!