Line eyes?? UPDATES!
y'all, I'm freaking out... I took this on a whim, and told myself I wouldn't be upset if it's negative since we decided to take a break on TTC this month ... but do you see it too?? It's 2:00am, so maybe I'm just imagining it ... I'm going to retest when I wake up again in the morning. Anyone up now that sees a faint line?? 😁😁😁 I'm trying not to let myself get too excited...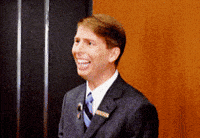 here's a different picture of the same test
(I'm only posting anonymously because my husband has glow too and I want to surprise him if it's positive 😍)
update!! It's now 6:00am, all I did was dream about taking another test 😂 so here it is!!! I'm shaking I'm so excited!!
Update!! I told my husband Thursday night in our special spot❤ it's the same place as our first kiss, the night he asked me out, and then the night that he proposed😍 I told him I wanted to revisit it since we hadn't been back there since we got engaged. We walked to our spot and faced each other, he leaned in and kissed me and I said "okay, this is the same place as our first kiss, right there is where you asked me to be your girlfriend, and here is where you proposed, so now it's my turn..." he looked at me super confused as I took a deep shakey breath and then I pulled one of the positive tests out of my pocket. It was so cute! He asked if it was true and then we both cried and I whispered "you're going to be a dad!" while still sobing happy tears. I said it's finally our turn and he repeated it's finally our turn! And then he yelled at the top of his lungs "I'M GOING TO BE A DAD!!!!! I'M GOING TO BE A DAD!!" It made my heart so happy 😭😭❣❣💕 Now the hard part will be not telling anyone until after our first doctor visit 😌