A broke down crying for hours!
So my entire life I've always wanted kids and more specifically I wanted a daughter. I'm currently pregnant with my first and decided to get the NIPT over the Nuchal as it's more accurate and then you also get to find out the gender.
I'm currently almost 12 weeks and I found out yesterday I'm having a boy. Let's just say I broke down and sobbed. I know I'll
Love my child regardless, I already do. It was just such a big disappointment to find out he's a boy.
I couldn't even talk, I was in shock and I didn't know how to feel.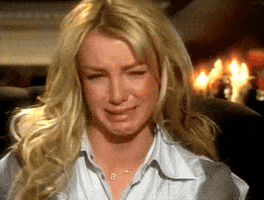 After a long hard thinking session I came to my conclusion that I'm just not meant to have a girl. I'm a huge believer in everything happens for a reason and destiny. After thinking long and hard I now believe I will be a better mom to a boy. I think I wanted a girl for the wrong reasons. To dress cute, paint their nails and play dolls, I never thought about what it would be like raising one past the age of 10. But I also love to build car tracks, outer space and dinosaurs and now realizing boys are way easier long term. Not that I'm looking for the easy way because o know children are far from easy. But if I had a daughter and she was anything like me, I would probably be in jail for abuse or murder.
I haven't got the the super excited point, but I think I will once we start doing the baby room and buying boy stuff.
My point in this post was I think I felt more guilt about being sad about finding out it's a boy than anything else. I felt like I shouldn't feel like that. After talking to people and reading some info. Apparently this is normal! I can't wait to meet my little guy and love him more than anyone can love anyone ❤️