Warning: this is a TMI pity party post right here ENTER AT YOUR OWN RISK
Gather round ladies, gather round.
A little backstory first: I have celiac disease. That means I can't have any gluten, not even a tiny little bit. It means if a salad has croutons on it, I can't just pick them off because even just the crumbs will make me sick. It's not me being annoying it's me trying to keep my organs in tact.
I also have endometriosis so my periods HURT. Even on the ring, I still experience some serious pain.
Now. This week is finals week at my college. So yesterday morning I go to the testing center to take my final for my online mythology class and I get an A, and a bitch is feeling good. I'm gonna end up with an A in that class. This was me:
I went over to the Advising Department where I work (but I wasn't working yesterday) so I could tell my best friend and my mom that I got an A. (They both work there too) So my friend's name is Emma and she was like "omg that's awesome come have lunch with my mom and I at Olive Garden" so I do some research and according to Olive Garden's website, they meet the FDA's requirements to offer what can be legally called "gluten free." They even listed some of their cleaning procedures of their gluten free dedicated pans. I felt confident. I am VERY careful about where and what I eat. So we go.
I explain to the server my conditjon and that itsvery sensitive and all that and we're on the same page. I decide on the chicken scampi, so we substitute gluten free pasta and gluten free marinara sauce so I am able to eat it. When we got our food, I noticed the chicken tasted kind of like shrimp so I only ate like one little tenderloin.
Then we leave and I go to my study group and study for my biology exam and practical. It goes well and on my way home, I decide to stop at my boyfriends house to hang out for a bit before going home. I started feeling nauseous, but that's normal when you have celiac and I was expecting my period soon so I didntthink much of it. Well it kept getting worse and worse and worse. So I was like okay I'll just stop by to say hi real quick and go home. Well by the time I got to his house I was ready to puke so I turned around and went home. It's a 10 minute drive from his house to mine and I was so incredibly nauseous and I was out of my ice water so I was like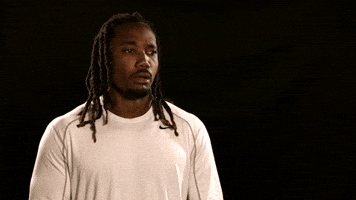 I barely made it home. As soon as I stood up to get out of the car, I was so dizzy I almost fell over. I marched inside as smoothly as I could trying not to crash into everything in the garage. I got a big glass of water, dropped my purse on the floor, crawled into the bathroom and had diarrhea. TMI I know whatever. Then I started puking. I was sick for like two hours. The vertigo didntgo away, I started cramping (not period cramps) so badly that they folded my body in half and I couldn't unfold myself. I was horribly nauseous. My head was hurting. It was food poisoning.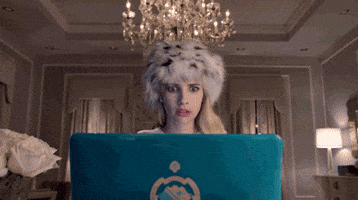 Once I could finally move, I crawled upstairs and puked in my bathroom. I had been using some saline nose spray and mouth wash every time I puked because the taste it left in my nasal cavities and mouth and throat was just UNBEARABLE. Finally the nausea stopped...but the cramps didn't. They were SO excruciating, I was literally writhing on the bathroom floor basically screaming. It was just......omg it hurt so badly. So I got in the bathtub with some lavender Epsom salt and it eased my cramps to a much more bearable place. It still hurt, I was still woozy, my stomach still felt like death, and my tummy was definitely gurgling.
I spent the next 3 hours having awful diarrrhea. My body did not even touch that disgusting food I ate. It was nasty. As soon as I was physically able to, I called the Olive Garden we went to to let them know they poisoned me and the manager was really nice. She was very understanding. I gave her the whole rundown. I told her about my whole celiac thing and I told her how we substituted gluten free pasta and gluten free marinara and all that and then she started asking me questions. She was like "ok and what dish did you eat?" I said "chicken scampi" and she was like "the chicken scampi isn't gluten free...that chicken breaded but it's pan seared so you can't tell" and I. Was. Livid.
That's right. They gave me food poisoning. And they glutened me.
That waiter substituted gluten free pasta. Gluten free marinara. BUT FED ME BREADED CHICKEN.
Some idiot in the kitchen prepared gluten free pasta for an allergy customer, then put gluten marinara on the plate, AND THEN PUT GLUTENY CHICKEN ON IT?????
How did this get past not just one, but AT LEAST two people PROBABLY more?????????
Then this morning (still had diarrhea and gas this morning too, and I'm still super gurgly and dehydrated), I START MY PERIOD.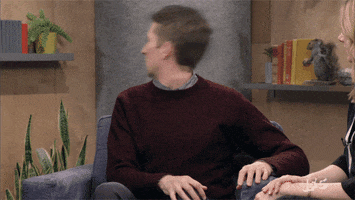 IIIIITSSSS FINALS WEEEEEEKKJK!!!!! I AM GRADUATING WITH MY ASSOCIATES DEGREE ON FRIDAY AND I! AM! SUPPOSED! TO! WALK!!!!!!!!!!!!!!!!!!!!!!!
ITS A TRIPLE WHAMMY GIRLS AND MAMA AINT HAPPY
MY BODY HURTS!!! NOW IM HAVING PERIOD CRAMPS!!! AMONG ALL THE OTHER JOYS OF HAVING A PERIOD!!!
I HAVE A FINAL GROUP PRESENTATION TO DO TOMORROW MORNING, THEN NOT ONLY AN EXAM FOR BIOLOGY BUT ALSO A PRACTICAL!!!!!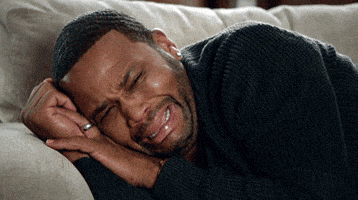 So...whoever believes in praying please pray for me...whoever believes in atheism please send me your thoughts...whoever believes in general spirituality please send me good vibes...whatever it is you believe, I need some juice to get through this week and my graduation. Having celiac, whenever I get glutened, it literally takes weeks to get back to 100%. I get in a brain fog, I'm constantly nauseous, I get constipated, I get emotional, there's a whole list, and it's all gonna be on top of food poisoning and my period.