IB or AF showing up 1 week early? 🤔
Second day of this bleeding - doesn't get heavier. Happened once the other day in the morning & it was super super light. Then happened again this morning (which is what the two pics are from).
AF isn't due until June 3!! 🤔🤔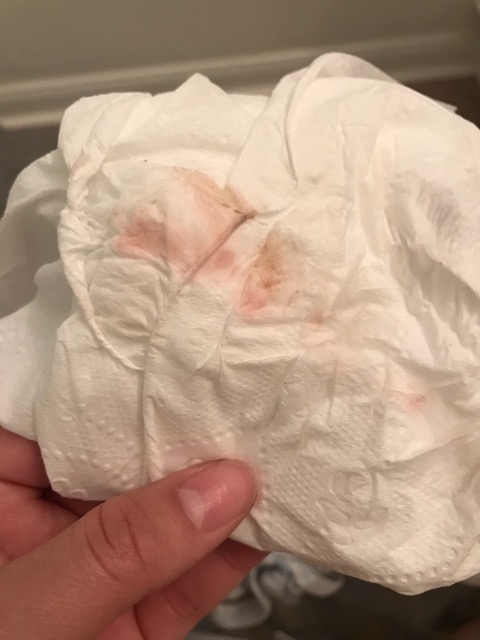 Thoughts?
Vote below to see results!