My rainbow baby it's gone :(
I'm bleeding on and off since Sunday . I suppose to turn 5 weeks tomorrow .. my hcg levels was 60 and my test was cleared more and more ...
#1 at 14 dpo
#2 at 16 dpo
#3 at 17 dpo this one was the only strong
#4 18 dpo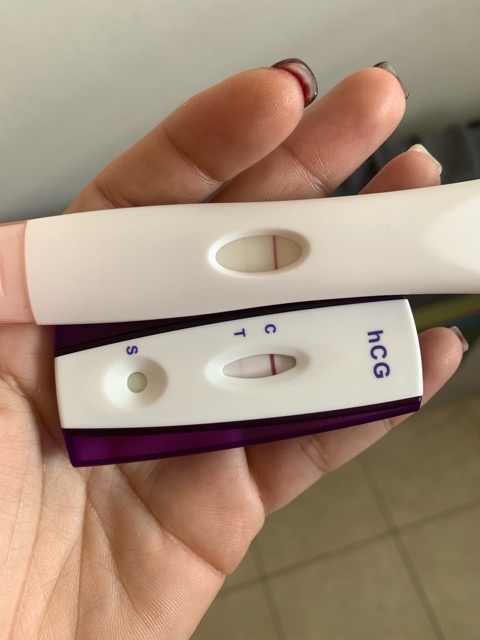 #5 at 19 dpo today ... :(
I already want my body to do what it has to do naturally to be able to recover. I do not want another D & C since I was made one when I lost my daughter in May.