Miscarriage... and then this?
Hey ladies.. so I suffered a miscarriage five weeks ago.. I should have been six weeks, but was told the embryo stopped developing at 4.5 weeks.. I had a blood test to confirm my HcG levels plummeted from like 900+ to around 150. I've been waiting for AF to make her grand appearance and she never showed up.
So curiosity got the better of me and I took a test on 2/8 and saw my OB on 2/13.. my test was showing a clear positive and I described some of the symptoms I'm having that were similar to my pregnancy.. OB performed a vaginal ultrasound and did not see anything. Then ordered a battery of blood tests and I'm still awaiting results..
I took another test today and it came back positive. The test line is far darker than the control.. so I'm cautiously excited... is it possible that this is a true pregnancy test (hubby and I BD a few weeks after the miscarriage) or is it possibly a false positive? I figured after a week or so my HCG levels would have returned to zero.
Just looking for clarity and maybe a rainbow 🌈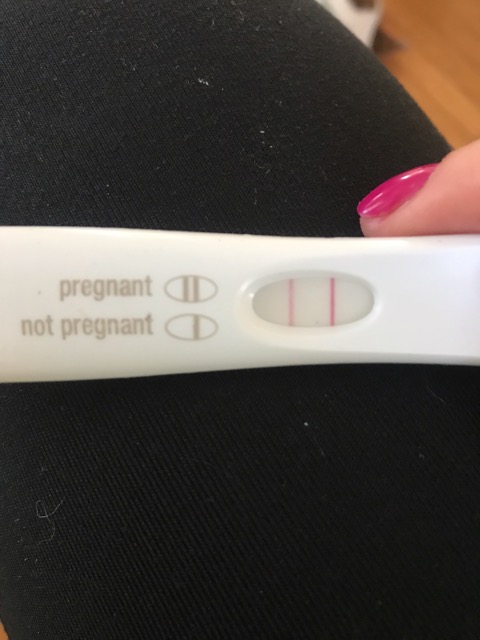 Update: 2/19 I spoke w my dr who had a blood lab taken for me... he was able to tell me my vitamin D is a bit low and my testosterone a bit elevated (normal for me, I work out).. BUT did not order a beta HcG lab... sooo I still don't know! How frustrating. Long story short I got mad and I am now seeking a second opinion at another clinic. And just to be clear.. my periods have always been normal and I am never late.. I just took two more tests a few minutes ago and they are dark.. in my heart I want to believe that my husband and I have our rainbow 🌈 but I'm terrified that this could be something else or something serious to my health. I am having some pregnancy symptoms.. hoping for the best! Let's see what happens Friday!