My husband is amazing! 💋😭😍🤧 *lots of pictures*
I've been really depressed and having suicidal thoughts. Picking fights because I'm angry about how I'm feeling. (I'm seeking help about it. I'm on a new medicine that we think is causing it because I've never been this way before. It has a big warning on it that it can increase suicidal thoughts and actions. I'm going tomorrow to change it) so things have been tough in the Williams household on top of a mountain of other issues we're having with family and neighbors.
He comes home today with 12 DOZEN ROSES!!! And my favorite flowers he picked on his way home. Girls after some of the fights I've started lately, for this man to do this means he really must love me and understand.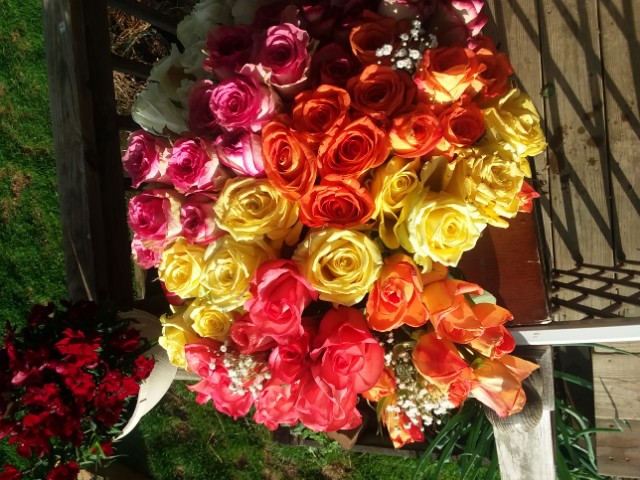 White are my favorite.
There's only 10 dozen because I gave my sister and mom a dozen each..
He also bought me a couple in baskets :)
We also went on a Sunday drive out in the country 💘 that's something we used to do when we met that we haven't been able to in a few months. Our last cruise was January.