Insecure with a new man
I've recently started seeing a guy after being single for a few months. My last relationship lasted nearly 2 years but I thought I'd put myself out there to get used to talking to guys and being back on the dating scene. I hit it off really well with a guy, we've seen eachother every 2 or 3 days since we went on our first date and it's going really well. We've both made it clear we just want to see where things end up and see if it turns into a relationship or not as we've both been messed about and just want to take it easy.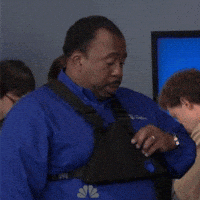 Here's my dilemma.. He's super fit! Like really really muscular and goes to the gym all the time. I'm still quite heavy, I gained a lot of weight last year after a miscarriage and a few other things but I'm about half way to my goal weight, though I've been really self conscious. It sounds weird to say but I feel more self conscious going for dinner and stuff than when we've slept together, I was kind of worried the first time but he put my mind at ease, so I kind of think that on one hand it's all in my head and he clearly likes my body or he wouldn't keep seeing me, but then on the other hand I'm convinced he hates it.. I've not relayed it to him as I think it's a bit heavy considering we've only been seeing eachother for a few weeks, he knows I've been feeling a bit insecure but I've not conveyed it as much as I've been feeling to avoid making it awkward..
I know I'm going to end up ruining it by overthinking and being anxious, how can I chill tf out about this!?