Signs
I'm not really one to believe in "signs" necessarily but this gave me some kind of hope.
After ovulating this week I've been trying to push aside any feelings of hope because after loosing our second baby in December i just don't want to get my hopes up another month.
Tonight i saw this as i was leaving for the store. It gave me some hope that maybe baby #3 is on the horizon for us. Then while waiting in the
checkout line a met a woman whose baby was born on the due date that we should have had with our baby that we lost. ♥️Another sign?
I share this in hopes it will give someone else hope too.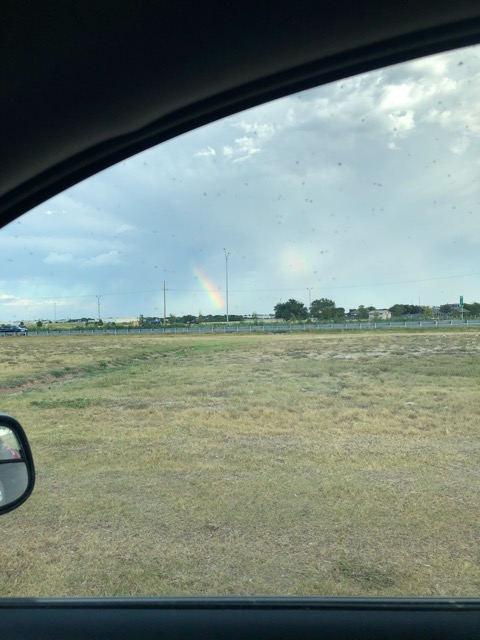 My (almost three year old) daughter was mesmerized! 😍🌈