Do you believe in signs? Is it just me?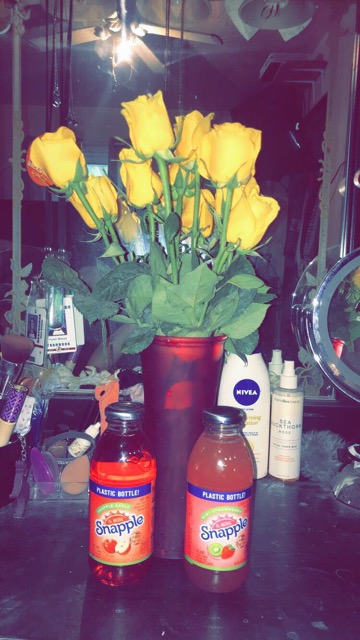 Please just hear me out!
So the past week or so I haven't been feeling good AT ALL. A few mornings have thrown up and haven't really had much of an appetite and have been emotional. I've been so "off" my norm lately that my bf & I have been fighting somewhat and have been uptight with each other. Well I'm 14 days past ovulation and supposed to start my period in 2 days. Yesterday I had taken a pregnancy test *without him knowing* he still doesn't even know yet. After I had taken it, I SWEAR I see a faint positive. But also don't know if I'm overthinking. Posted the test in "faint lines" group on here to get feedback and got plenty of comments saying "congrats" "positive" "I see it" just have been thinking on that for awhile. We ended up going to bed and waking up this morning and he has asked me "hey could I use the car for like 20 minutes" and I said "yeah of course for what?" *he usually doesn't go anywhere* and he replied with "can I please" and so I was kind of concerned and said yes go ahead I love you. He ends up leaving and about 15 min passes and he comes in with flowers and my two favorite drinks 🥺 it's not usual for him to buy me flowers, EVER. And now suddenly he did? I started bawling when he gave me them and he was hugging me and I asked "why'd you get me flowers babe" and he said "because you're the best and truly do deserve them" 🥺😢
WHAT IS GOING ON.
WHY IS HE BEING LIKE THIS?
CAN HE MAYBE FEEL IM PREGNANT?
IS THIS A SIGN I AM?
I love him so much 🥺 and I hope this is a new beginning for us 🤞🏼❤️