For this man, I have prayed!
We finally received our pictures back from our wedding we had in the beginning of October. This man is my rock! The reason I breath. I truly couldn't of continued this life without him. The beginning of last year we lost our child. Our only child. Our baby girl, Harper. We left her with someone we trusted. Someone we trusted that wouldn't hurt her. In an instant she was gone. Her precious life was robbed. Ever since then I came down with serious depression. I felt there was no reason to live. My husband was there with me every step of the way. He never once gave up on me. He pushed me when I wanted to give up. He loved me when I wasn't loving. Its been almost two years and my depression is still present. Receiving the worst phone call of my life is still fresh in my mind. And still, this loving man is still here with me hand in hand. Recently we found out that we're expecting twins. It'll never replace our beautiful daughter. Though I can't wait to start a new chapter with my loving husband. 🖤
Please share some of your wedding photos below!
My sweet Harper 🧡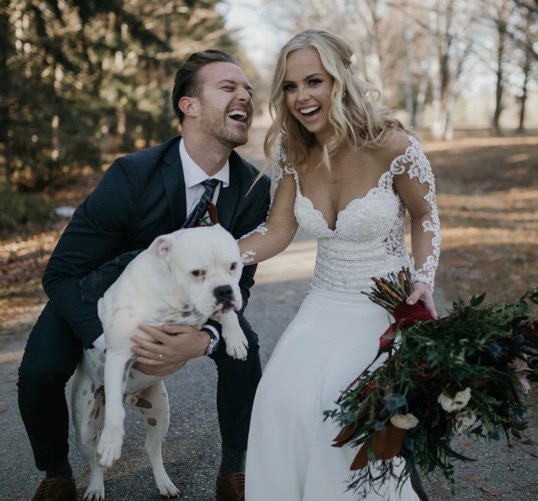 Of course we had to include our dog, Jaxton!