I HATE BLUE DYE TESTS 😭
I was a day late for my period. I am usually always on the day and spot 1/2 days before.
My husband went a bought a test for me (blue dye) he said that was the only one in the shop, so I do it and get this ......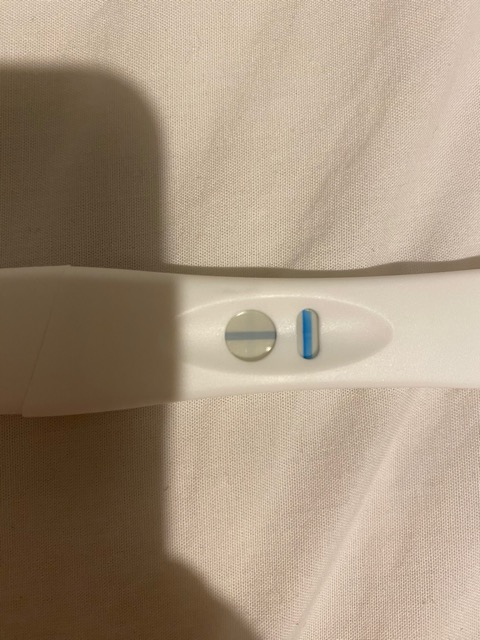 Now I would say that was a proper line it looks even and has colour. I lived in a bubble thinking I was pregnant but thought I'd wait until the next day to get a pink dye or digital to confirm.
3 hours later ....period arrives.
18 months trying how many more to go 😔