Customer Experience Specialist, Eve and Glow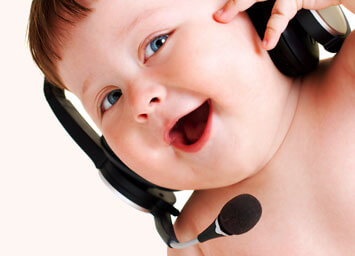 Our team manages online support and advocates on behalf of the women who use our apps from period to parenting. We are looking for a rockstar problem-solver with a proactive attitude, excellent communication skills, and of course, tons of enthusiasm for our women's health products.
As a CX Specialist, you would be an expert on the customer experience of two of our products: either Eve and Glow or Nurture and Baby. You'll reply to every customer email for your products. You'll know the ins-and-outs of every feature, every bug, and every customer request. You'll be able to sense whether our customers will like a feature before we launch it. And once a feature is launched, you'll be the first to report customer sentiment back to Product.
Responsibilities
Delightful, efficient handling of high volume of user support requests as a primary priority
Ownership of all bug triage, troubleshooting, user feedback consolidation, Help Center maintenance and email template creation for two of our four apps (Eve and Glow or Nurture and Baby)
Enthusiastic teamwork: inter-team and cross functional teamwork is the foundation of the job.
Exceptionally effective cross-functional communication: open, thorough, timely communication with all teams in the company is a must.
Reporting and resolving inefficiencies in product, policy, workflow etc. We're constantly looking to improve!
Requirements
1+ years of experience in support at a tech company (2-5+ years preferred)
Excellent communication skills
Analytical, critical attention to even the smallest details, ability to seek and retain knowledge, share and apply it in the future
Strong desire and ability to provide exceptional customer support and advocate on behalf of the customer
Ability to work independently and effectively under pressure in a fast- paced environment.
Experience working with help ticketing systems, administrative internal tools, forums, etc.
Bonus
Knowledge and understanding of women's reproductive health
Salary and equity based on experience.
Apply
If the above sounds like you, send us a note at jobs@glowing.com. We can't wait to hear from you!