Privacy Policy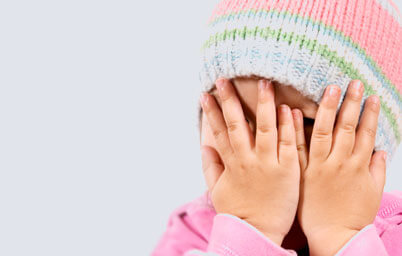 Please read this Privacy Policy carefully, it is a material part of the contractual agreement between you and Upward Labs Holdings, Inc. ("Glow", "we", "us", or "our") which you agreed to when you agreed to our Terms of Use (which happened when you created an account with us or otherwise used one of our Glow Apps or our Website). Capitalized terms used in this Privacy Policy and not defined herein shall have the definitions provided in our Terms of Use or in our Glow Fertility Patient Services Agreement, if applicable. This Policy describes the ways we or our vendors collect, protect, use and store your personal information. By accepting this Privacy Policy, you consent to the use and disclosure of personally identifiable information as outlined below. You accept this Privacy Policy when you use any Glow App (as defined below, or any other of our products or services (collectively the "Services") on our website on a mobile device or through any other means, when you accept our Terms of Use, and/or when you accept our Glow Fertility Patient Services Agreement. If you do not agree to this Privacy Policy, our Terms of Use and, if applicable, our Glow Fertility Patient Services Agreement, do not use any of the Glow Apps (as defined below) or Glowing.com or any of the Services.
Changes to the Privacy Policy.
We may amend this Privacy Policy from time to time. Such amendments shall become effective once we have posted a revised copy to this website or to through Glow, Glow Baby, Glow Nurture, Eve (Eve by Glow) (collectively the "Glow Apps"), and you will be deemed to have agreed to it if you continue to use our Services, Website or Glow Apps after that date. If we make what we consider to be material changes to this Policy, we will alert you through a notice on the Glow Apps, on our Website, through an email, or through some other mechanism we believe is reasonable. Regardless of whether you receive such a notice, you will be bound by any revisions to the Policy and it is your responsibility to read and understand any new terms of this Policy.
Your privacy is important to us and, as described in this Privacy Policy, we have designed the Services and the Glow Apps to protect information about you from unauthorized disclosure to others. This Privacy Policy explains how we collect, use and, in certain circumstances, share your personally identifying information. Please read this Privacy Policy carefully, and if you have any questions, feel free to contact us. We collect, store, use, transmit and share your data only in accordance with our Terms of Use, the Glow Fertility Patient Services Agreement, if applicable, this Privacy Policy and your authorizations.
We are Not Responsible for Other Sites.
Through the use of the Services you may encounter information from or links to other sites. We are not responsible for the privacy policies of other sites. Please review those sites for their own privacy policies.
What We Collect
INFORMATION YOU GIVE US:
Glow gives you a number of options regarding what information you will give us:
• When you register to create an account with Glow and/or Glow First (whether through one of the Glow Apps or on the Internet);
• When you participate on a Forum or other communication mechanism; and
• When you update a Glow App or the Website with information relevant to your fertility or pregnancy,
When you register with Glow you will submit a variety of information about yourself (such as gender, age, birthdate, email address, mobile phone number) and as you use the Glow Apps you may submit a variety of information (such as menstrual cycle, weight, temperature, occupation, hobbies, interests, zip code, etc.) which may include information about personal health issues and/or information related to your past, present, or future physical or mental health condition. You may also choose to provide us with access to certain personal information stored by third parties including social media sites (such as Facebook and Twitter) and health sites, such as Apple HealthKit and Google Fit. The information we have access to varies by site and is controlled by your privacy settings on that site and your authorization. You may (and may be required to) share information about or give us access to additional third-party websites or services.
Also, when you sign up for Glow First, we may collect other information such as credit card numbers and/or cell phone numbers, as well as other information about you necessary to ensure that the transaction is properly authorized, such as your address, zip code, and cv number (collectively, "Payment Information"). We also may retain such information (or our third party "fulfillment house", such as PayPal, may retain such information) to facilitate future transactions. See "Controlling Your Personal Information" below if you would like us not to use that information to assist you in completing future transactions.
If you choose to participate in Glow First or become a party to the Glow Fertility Services Patient Agreement, not only may you need to provide us with Payment Information, but if you become entitled to receive a payment from Glow First, you will need to provide us with your social security number as well as information about an accredited infertility clinic and proof of medical claims showing that you are using their services. We may use that information in making filings with the IRS or relevant state taxing authorities.
By agreeing to the Glow Fertility Program Patient Services Agreement and/or this Privacy Policy you are authorizing the connections between our Services and your records and our using your data as described herein and therein. You authorize Glow to use all such data, including data that may relate to HIV and/or other sexuallytransmitted diseases, mental and behavioral health conditions and treatment, substance abuse conditions and treatment, and other sensitive data, throughout the term of your use of the Services, to store such data as described herein, and to store and use it as described in this policy or that agreement even once you are no longer using the Service. You may revoke such authorization with respect to data we have not yet obtained by contacting us as described below.
In addition to information about yourself, it may be possible for you to submit other content ("Content"), such as photos and other media, each of which you present through technology available through the Services, including but not limited to our forum. It is entirely up to you whether you want to submit this additional information, and whether you would like to make it available to others – although information you share on the forum will automatically be shared with others, including users of the Services and others on the internet. However, Glow has no responsibility for how people you allow to view your Content (or the public if you make any information available to the public or post on the Forum) use that material, or to whom they may forward it.
If you visit this website, whether or not you become a user of our Services, be advised that Company will maintain web logs to record data about all visitors and customers who use this website and interact with the Services and we will store this information. These logs may contain IP address information, types of operating system you use, the date and time you visited the site, and, if you are a user of our Services, information about your Information may also be accessed and stored. All web logs are stored securely and are accessible to a very limited number of employees who are required to adhere to strict guidelines regarding user data security and privacy.
Finally, we may use information that you include in emails or other communication methods to us to assist us in providing the Service, and we may publish that information on an anonymous basis. In addition, the text of any posting on any one of the forums, bulletin boards, or other similar publically accessible systems offered by Glow (including any market place or wish list) becomes the property of Glow, and may be republished by Glow in its sole discretion and will be made available to other people through the internet.
In each case, we will collect and record the information you have provided.
INFORMATION WE COLLECT FROM OTHER SOURCES:
Other than names and email addresses provided at your discretion, or information you give us in connection with Glow First and/or the Glow Fertility Program Patient Services Agreement we don't generally require you to give us any "Personally Identifying Information" about yourself, although of course all the information about your health is extremely private.
Furthermore, when you use one of the Glow Apps, we may record information regarding the use of that Glow App, including your cell phone number, and if such facilities are enabled on your cell phone, your location and similar information.
Finally, in order to provide the best possible service and to allow us to make certain internal reports and make recommendations, we collect aggregate information about the use of the Service, including information about users accessing this website or using the Glow Apps, such as Internet protocol addresses, browser type, browser language, referring / exit pages and URLs, other browser history, platform type, number of clicks, domain names, landing pages, pages viewed and the order of those pages, the amount of time spent on particular pages, and the date and time ("Activity Information").
When you visit the Services, we may also store information based on your usage history. This includes, but is not limited to, details of your transactions, content you viewed, click stream information, and cookies that may uniquely identify your browser or your account. We use various technologies to collect and store information which may include sending one or more cookies or anonymous identifiers to your device. Please refer to the section on cookies below.
You may choose to provide us with access to certain personal information stored by third parties such as social media sites (e.g., Facebook and Twitter) or health sites (such as Google Fit or Apple HeathKit). The information we have access to varies by site and is controlled by your privacy settings on that site and your authorization. You may (and may be required to) share information about or give us access to additional third-party websites or services. Should you do so, you agree that Glow may collect, store and use this information in ways consistent with this Privacy Policy.
By using the Service, you consent to our retaining all the above-described information indefinitely.
How We Use/Share Your Information
WE DON'T SELL OR RENT YOUR PERSONAL INFORMATION TO THIRD PARTIES. WE DON'T SHARE YOUR INFORMATION (OTHER THAN FORUM POSTS) TO SOCIAL NETWORKS OR OTHER PUBLIC OR SEMI-PUBLIC PLACES UNLESS INSTRUCTED BY YOU TO DO SO. However, we may share your personal information with third parties in an aggregate and anonymous format combined with the information we collect from other users.
We maintain "protected health information" in compliance with applicable health care privacy and security rules and our contractual obligations with our business partners and customers, including health care providers and their contractors. In the case where you accept our Glow Fertility Program Patient Services Agreement, we act as a conduit between (a) health care providers offering fertility-related services, (b) other persons involved in the arranging, provision or financing of health care services and (c) end users such as you, and share your protected health information in accordance with applicable law.
We share your personal information with employees, affiliates, vendors, partners and third parties as required to offer the Services. This includes, but is not limited to, processing transactions, maintaining your account, responding to court orders and legal investigations, for litigation purposes, complying with audits or other investigations, and reporting to credit bureaus.
We may share your personal information as necessary in order for Glow to provide you Services, and possibly to tell you about products and services of interest to you. We also may decide to share your information for joint marketing purposes with other companies.
We may decide to share information about your transactions and experiences using the Glow Service (but not about your creditworthiness) to our affiliates for their everyday business purposes.
We will share your information with any party when required by law or by a government request to do so or to combat fraud or criminal activity.
We do not sell or rent your "Personally Identifiable Information" to any third party without your express approval except: as reasonably necessary to fulfill your service request, to third-party fulfillment houses, customer support, billing and credit verification services, and the like; to comply with tax and other applicable law; as otherwise expressly permitted by this Privacy Policy or Glow's Terms of Use, located at https://www.glowing.com/tos, or as otherwise authorized by you. Glow does not guarantee the security of any of your private transmissions against unauthorized or unlawful interception or access by third parties.
We make your profile available to other users according to the privacy settings you set for yourself as part of your profile. Your user name will be identified to us and to any recipient of messages you send through the Services including on forums. We also use your name, email address and other information on our system to notify you of new product releases, service notifications, and to solicit your feedback and input. In the event that we decide to allow you to submit other information about yourself, the availability of that information to other users will also be controlled by privacy settings you may set for yourself.
You understand and agree that we may access, preserve, and disclose any information we may have about you (including personally identifiable information and protected health information) and the contents of your account if required to do so by law or in a good faith belief that such access, preservation or disclosure is reasonably necessary to avoid liability, to comply with legal process (for example, we may disclose your information as necessary to comply with an authorized civil, criminal or regulatory investigation), such as a search warrant, subpoena, statute, or court order, or to protect our rights and property, or that of our affiliates or the public. Glow is not required to question or contest the validity of any search warrant, subpoena or other similar governmental request that it receives. We reserve the right to release personal information or other information about users who we believe are engaged in illegal activities or are otherwise in violation of our Terms of Use, this Privacy Policy or the Glow Fertility Program Patient Services Agreement, even without a subpoena, warrant or court order, if we believe, in our sole discretion, that such disclosure is necessary or appropriate to operate the Glow Apps, our site or to protect our rights or property, or that of our affiliates, or our officers, directors, employees, agents, third-party content providers, suppliers, sponsors, or licensors. We also reserve the right to report to law enforcement agencies any activities we reasonably believe in our sole discretion to be unlawful. If we are legally compelled to disclose information about you to a third party, we will attempt to notify you by sending an email to the email address in our records unless doing so would violate the law or unless you have not provided your email address to us. Except as may be otherwise provided in the Terms of Use or the Glow Fertility Program Patient Services Agreement, Glow may maintain copies of your content indefinitely, even after you terminate your account.
We also use non-Personally Identifiable Information and certain technical information about your computer and/or smartphone and your access of the Services (including your Internet protocol address) in order to operate, maintain and manage the Services. Glow may disclose that kind of information to its partners in order to provide the Services, resolve service problems and correct errors in the Services, to communicate with you about the Services, to provide you with promotional information in connection with the Services, and to enhance your experience on the Services. However, we do not give our partners an independent right to share this information. Due to our contractual obligations with these third parties and the need to share information to deliver and support the Services, however, we cannot provide you with the opportunity to optout of sharing information (whether Personally Identifiable Information or other information) with these third parties. Glow, certain of its partners, and each of their contractors and employees may view the content that you upload to the Services in order to provide the Services and otherwise perform the tasks set forth in this Privacy Policy.
We may use this information to verify your identity, verify your address, or manage risk. We may also use information to perform and improve our Services, contact you, conduct research, and provide anonymous reporting for medical research. For example, we may use information to provide customer service and support, process transactions, resolve disputes, collect payments, prevent illegal activities, customize the Services and recommendations, reduce risk to all parties involved in our transactions, and verify the accuracy of information.
We may use information to deliver targeted marketing, products, or service update notices, and promotional offers based on your communication preferences. We may combine your information with information we collect from other companies and use it to improve and personalize the Services, content, and advertising. We may also do so in order to improve our prediction methodologies and algorithms.
Controlling Your Personal Information
Be advised that if you send messages or post material on or forums or elsewhere containing personal information, that information may be collected and used by others. The Services provide a number of tools that you can use to control the availability of your profile and other personal information, but forum posts will be available to the general public. You can edit your profile and other information at any time through each of the Glow Apps and/or the Website.
You can terminate your account at any time which will remove your profile and other personal information from view. Glow, however, may (but is not obligated to) keep information about you that is on its system following your termination and your forum posts will continue to be available online. Contact Glow at feedback@glowing.com to terminate your account or for any other questions about your personal information. If you would like us not to use your Payment Information to facilitate future transactions (i.e., require you to reenter that information each time you undertake a Payment Transaction), please send an email to payments@glowing.com and provide us with your user name/email address and we will reflect that request in our records – Please understand, however, that such changes are a manual process, and Glow cannot evaluate such requests or remove such items immediately.
Information Shared with Other Systems, Such As Healthkit or Google Fit
You may instruct us to share certain of your information with systems such as Apple's Healthkit or Google Fit, and to access information from those systems which we will use to improve the services we provide to you and, we hope, make our information more accurate for you as an individual. Before you tell us to share your information with another system, however, you should review the applicable privacy policy of that system, since any information you have instructed us to share will become subject to those policies (Apple's policy can be found at https://www.apple.com/privacy/privacy-policy/) and Google's Privacy Policy can be found at http://www.google.com/intl/en_us/policies/privacy/). In addition, in the event that you use one of those services, you should be careful about allowing other applications, services or people to access your information through that service. While much information collected by those services is innocuous, people who see Glow data may be able to determine a variety of personal information, such as that you are trying to become pregnant or when you are likely to be having your period.
Glow does not use or disclose to third parties user data or other information gained through the use of the HealthKit framework or Google Fit for advertising, other use- based data mining purposes or similar services, other than for purposes of improving health or for purposes of health or medical research.
We do not disclose any of your information, to any third party without your express permission (other than in anonymized and aggregated format), and in the case of information gained through HealthKit or Google Fit such sharing will only be for purposes of enabling the third party to provide health and/or fitness services or for medical research.
We do not sell any of your information, including information gained through HealthKit or Google Fit, to advertising platforms, data brokers or information resellers.
We do not use any of the information obtained through HealthKit or Google Fit for any purpose other than providing health and/or fitness services in connection with the Glow Apps.
Transfer of Information
We reserve the right to transfer your personal information in the event of a transfer of ownership of Glow or the acquisition of substantially all the assets of Glow related to the business which collected such information, such as acquisition by or merger with another company (including an acquisition of less than all of the assets of Glow). In such an event, Glow will notify users who have provided email addresses when information about those users is transferred and becomes subject to a different privacy policy.
Others' Information
You may decide to provide us with another person's email address so that person may be invited to join Glow or so that we may facilitate your communication with other people through the Services. You may also provide us with another person's contact information for purposes of delivering information through the Glow Apps. We use this information to contact and, if necessary, remind that person that he or she has been invited to join Glow or received content through one of the Glow Apps. All invitees are provided with the option not to receive further invitations from Glow. We may disclose such information if required to do so in order to comply with legal process, as described above.
Third Party Content
Glow may use information derived from your use of the System to determine what content we believe may be of interest to you, including content from the providers of goods and services that you may be able to purchase through the System or otherwise (who may pay us to show you such content). We do not provide any personally identifiable information to third-party content providers. Note, however, that if a third party content provider asks us to show content to users with certain characteristics (for example, women ages 18- 24) or a segment of that group (for example, women ages 18-24 who have indicated they are trying to conceive) and you respond to that content or click on links embedded in that content, the third-party content provider may conclude that you have the characteristics of the audience that they are trying to reach. Glow does not have access to or control over cookies, web beacons, or other technologies that third parties who have asked us to show you content may use, and the privacy practices of these third parties are not covered by this privacy policy. Please contact these companies directly for information on their data collection and privacy practices. For more information on available opt-out options for targeted advertising delivered by NAI member ad networks, see http://www.networkadvertising.org/.
Cookies
The Service sends "cookies" to your computer or smartphone when you access the Website or use one of the Glow Apps and the Services use such cookies as described here. The Services uses cookies to improve the quality of our Services, make recommendations, compile aggregate statistics about individuals using our Services for internal, market research purposes, and make the Services easier to use for our members. A cookie is a small text file recorded on your hard drive or smartphone that identifies you as a unique user and contains certain information about your particular login session and/or your use of the Services, such as the domain name of the user, your internet service provider, your operating system, and the date and time of access. You can set your browser or mobile device to notify you when you receive a cookie. This will enable you to decide if you want to accept it or not. If you do not accept cookies you may not be able to use all functionality of your browser software, this Site or the Glow Apps. We may obtain the services of outside parties to assist us in collecting and processing information collected through cookies.
We may also use internet tags (also known as action tags, web beacons, single-pixel GIFs, clear GIFs, invisible GIFs and 1-by-1 GIFs) and cookies at our site and in the Glow Apps and may deploy these tags/cookies through a third-party advertising partner or a web analytical service partner and we or they may store the respective information (including your IP address) in a foreign country. These tags/cookies may be placed both on online advertisements that bring users to our site and on different pages of our site or the Glow Apps. We use this technology to measure the visitors' responses to our site and the Glow Apps and the effectiveness of communications with users (from ourselves and third parties) including how many times a page is opened and which information is consulted, as well as to evaluate your use of our site or the Glow Apps. A third-party partner or the web analytical service partner may be able to collect data about visitors to our and other sites because of these internet tags/cookies, may compose reports regarding our site's and the Glow Apps' activity for us and may provide further services which are related to the use of the Glow Apps, our site and the internet. They may provide such information to other parties if there is a legal requirement that they do so, or if they hire the other parties to process information on their behalf. If you would like more information about web tags and cookies associated with on-line advertising or to opt-out of third-party collection of this information, please visit the Network Advertising Initiative website http://www.networkadvertising.org. (We are not affiliated with the Networking Advertising Initiative in any way.)
Use of Information
The Services may contain links to other web sites, and content in the Glow Apps may be hosted by other web sites. These other sites maintain their own policies regarding cookies and the collection and use of personal information. It is up to you to review those policies yourself.
Security
We use industry standard security measures to protect your information so that it is not made available to unauthorized parties. If you have any questions regarding which measures and techniques we use, feel free to contact us. We store and process your information maintaining physical, electronic and procedural safeguards. We maintain physical security measures to guard against unauthorized access to systems and use safeguards such as firewalls and data encryption. We enforce physical access controls to our buildings, and we authorize access to personal information only for those employees who require it to fulfill the responsibilities of their jobs.
In addition, we urge you to take precautionary measures in maintaining the integrity of your data. Please be responsible in making sure no one can see or has access to your personal accounts and log-in username and password information. If you use a public computer, such as one at a library or a university, or a shared device, always remember to log out of the Glow Apps or Services.
If you use the Glow Apps or Services through your employer's computer network a mobile device owned by your employer or through an internet café, library or other potentially non-secure internet connection, such use is at your own risk. It is your responsibility to check beforehand with each such company's privacy and security policy with respect to Internet and mobile device use.
We cannot guarantee the identity of any other person with whom you may interact in the course of using the Glow Apps or Services, or the authenticity of any information that others may provide.
Company is not responsible for your handling, sharing, re-sharing and/or distribution of your personal health information. Moreover, if you forward personal health information electronically to another person on or off any Glow Apps or the Services, we are not responsible for any harm or other consequences from third party use or re-sharing of your information.
CHILDREN
We do not knowingly allow individual Users under the age 13 to create accounts that allow access to our secure site or that use Glow Apps, without them obtaining the prior consent of a parent or guardian.
Additional Questions
Again, feel free to contact us by sending an email to info@glowing.com, any time, if you have further questions about Glow or this Privacy Policy.
Please contact legal@glowing.com if you would like to receive a copy of this document showing changes from previous versions.
How You Can Contact US.
If you have questions or concerns regarding this policy, you should contact us at info@glowing.com