When should I re-test??
Hi all!!
I'm supposed to start my period either tomorrow or Friday and was going to wait another day or say to test but this morning I gave in.
Monday night I felt very minor cramps and then for about 2 minutes sharper twinges and almost like rolling cramps. Had a tinyyy amount of light light pink spotting Tuesday morning. Later in the day yesterday, I was having some brown spotting but only when I checked my cervix or something, it doesn't come out on to the liner or anything.
This morning I took a cheap amazon strip test and got a veryyyy light squinter.
How long do you ladies recommend I wait before retesting?? I don't know too much about all of this part 😬🙏🏻
Oh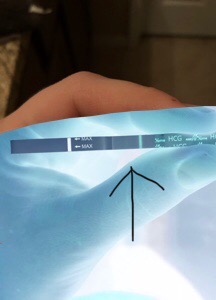 Also- does anyone else see it so I feel like I'm not going insane?? Thank you for reading this far 😊💗