Not how I expected things to go!
On April 9 at 12:30am I woke up thinking I peed myself. I got to the bathroom and as soon as I sat in the toilet, my water started gushing. My poor husband had gotten home only 45 minutes before and was woken up by me yelling at him to get up bc baby was coming. I was GBS positive and my OB wanted me at the hospital asap if my water broke. We loaded the bags and headed in. I started having mild contractions on the way, but when we arrived at L and D I was barely a fingertip dilated. They admitted me and started antibiotics. My contractions continued, but did not get any stronger and I stayed around 1cm, so around 5:30 they started pitocin. The amount and intensity of contractions picked up, they were almost non-stop! At 9am I was checked again and was STILL 1CM!!! They increased the pitocin again and shortly after I requested an epidural. After that all I felt was the pressure of contractions and was able to get some sleep. My OB came in every couple hours to check on my progress and around 6pm I was 5cm/-1 station and was thinking things were finally going to get moving. Around this time, baby's HR kept dropping with contractions, so they slowed the pitocin. The next several hours were a vicious cycle of starting and stopping pitocin, moving me every which way to try and get baby to fully engage, and monitoring his HR.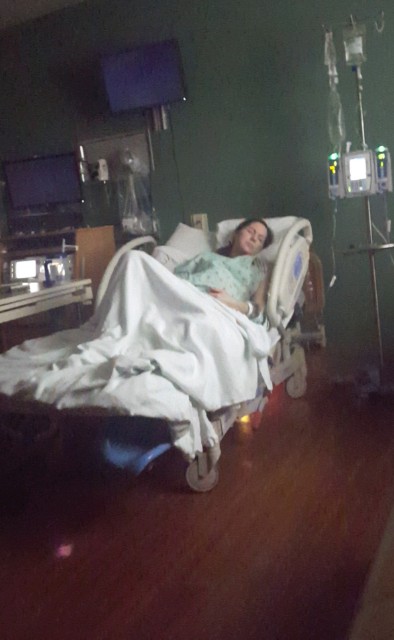 At 12am on April 10th I was about 9cm and the pitocin was jacked up one again. Again baby's HR kept dropping. At 3:30am my OB asked me if I wanted to keep going or have a csection. A section was the last thing I wanted, as long as baby was safe. I chose to continue laboring...I mean how much longer could it take to hit that magic 10 number??? Well, at 7:30am I was still at 9cm/-1 station and we had continued to play the increae/decrease pitocin game while watching baby's HR continue it's roller coaster. I was exhausted after 31 hours of pretty unproductive labor. My husband and I decided to opt for a csection. I was an emotional wreck and so disappointed. My OB, the surgical tech, and the anesthesiologist were all amazing and I was never pressured once. At 8:30 I was brought into the OR to finally meet my little boy.
The section was not as bad as I expected and at 9:09am in April 10th, Lucian Grant was born!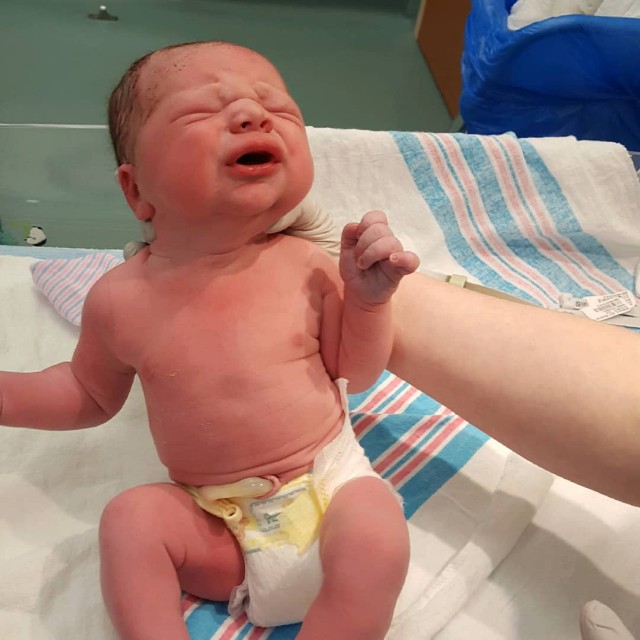 We found the reason for his HR dropping and his never engaging was bc the cord was wrapped around his neck. Every time he would try to descend and contractions would try to squeeze him down, the cord would get tighter causing his HR to drop. If I had continued to labor or tried to push, who knows what would have happened. My baby boy made it safely and I am so grateful to my OB for her support and for not pressuring me into a decision! I always thought I'd feel less than if I had a section, and even though I wish I had the vaginal birth experience, section mommas are warriors!
Lucian is now 16 days old and the biggest blessing 😍 Thanks for reading my story 😊 Hes some pucs of Lucian's cuteness!