BFP😭I'm so happy!! I can't belive we did it!!
I want to share with you all what I did differently this month. Hoping to help someone!
This was my 4th cycle TTC but I was already preparing before.
I have been taking vitamins for more than 6 months.
I have also been taking maca powder for 3 months.
This last month
- I used Preseed for the first time.
- Used Opks.
- BD every other day sice CD8, when I had a positive LH surge we BD twice that day ( with 4 hours betwen) and next day.
- My DH did a special thing when we BD:
*TMI* when he was ready to ejaculate he stopped thrusting so quick and went as close to the cervix doing slower, powerful and very deep penetration as he felt everything going in😵
- I stayed with my legs up for 10 min.
- I didnt get up for 30 min.
- I ate pinnaple dpo
I know I went a little crazy desperate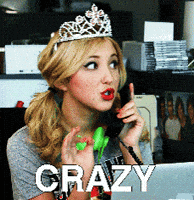 I only had simptoms after 8dpo:
- Sore breasts
- Cramps
BFN 9dpo
BFP 13dpo
Baby Dust to everyone!!!!👶👶👶👶👶👶👶👶👶👶👶👶👶