To tell or not to tell...hypothetically speaking
I'm one of those hopeful girls who is always thinking ahead...AF is expected a couple of days before Christmas, SO I figure I'll know by Christmas Day🎄 if I'll get my BFP this month!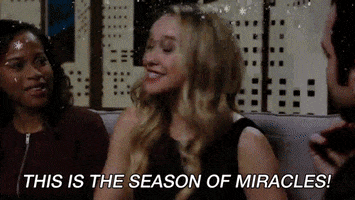 My husband and I will be out of state, staying at my parents house, along with my 2 sisters and their spouses. So here is my question to you all...
IF I am blessed to have this month be MY month, do I tell my family members this early, knowing only for a couple of days myself?? OR do I try and hide it from them, avoiding alcohol (which they'll know is completely unlike me) and plan to tell them after everything is confirmed and presumably safe, likely over the phone rather than in person (like i said, out of state). What would you all do?? I know it hasn't happened yet but wishful thinking is my life lol