🌷UPDATED🌷 Trying not to worry — yet
So, according to this app and a few others I have — I'm 4 weeks and 5 days.
Today I had to have an emergency visit with my doctor because of the bleeding I had happen last night/this morning with my history of miscarriage early on.
During the ultrasound, she couldn't see the gestational sac, but she said my endometrium was thickening so that was a good sign.
They're going to check my HcG levels and progesterone because I might have to be on medication.
The thing that's getting me is if there's no gestational sac, that means I'm not too far along, but how on earth are my test coming back so dark? 😳
Nothing but good vibes and prayers and everything positive over here. Especially my test that I'm continuing to pee on every other day until my next appointment next Wednesday.
💓🌈💓🌈💓🌈💓
🌷UPDATE🌷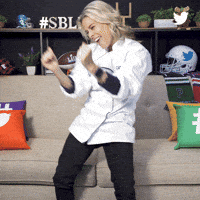 My appointment went great today. There was a lot of progress in the ultrasound. We saw the gestational sac and the yolk sac.
There were no alarming things with my blood results, at least I guess not, since I didn't get anything back on that. I might call tomorrow just to ease my thoughts.
He told me if I could hold out, to come in two weeks for another ultrasound, but if I couldn't then we could come in a week.
I've got to hold out, unless I get an uneasy feeling, because if I wait two weeks then I will be almost 8 weeks and I'll see a lot more!
We're still praying and thinking nothing but good thoughts!! 🌈