finally
whelp I've finally done it. I asked my mum for birth control and condoms. she wasn't too happy about it. she said we will talk about it when I get home. but I mean it's not like I'm planning on anything and after all its better to be safe than sorry...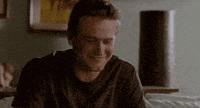 update
so we talked about it..... she kept telling me she didn't understand why I wanted it.... that if I do get it it doesn't mean I should go and have sex. that he doesnt love me and that sex changes everything.....
i mean I can understand what she was saying and I knew most of it.... but her saying that he didn't love me.... that I was lucky she didn't beat me.... that she might have a talk with him. I mean I knew most of this was going to happen but jeez.... it's not like I'm going to go and have sex with him just because. I'm not that kind of girl.... and it's the way he acts and what he does and says its obvious that he loves me... and please don't post any hateful comments. yes I may be young but I have learned a lot. she said she will look into birth control but I'm guessing no condoms so even if I decided I was ready that wouldn't be happening anyway...