what do you think?
So this month is the first time I've ovulated in three months.
my hubby and I baby danced that whole week and I continued taking ovulation test
so this I where it gets tricky as you tell the ovulation test started getting lighter then on the 6th it started getting darker again and I read that you take ovulation test as pregnancy test. so I took a pregnancy test and negative. so I thought to my self okay maybe I'm too early and I'll test again later. As I'm waiting I started getting really emotional over nothing, started getting pains on my left side, I would sleep all night and sleep all day, recently I started getting nauseous eating anything, horrible headaches,and bodyaches . So I decided to take another pregnancy test and to my surprise another negative. but durning that week I was taking more ovulation test and this what it looks like
it starts out light then gradually gets darker (btw ran out of ovulation test before it got as dark) now I'm a week late for my period. and I dont know what to to do does anyone know what's going on.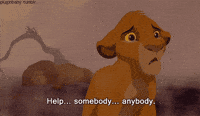 my body is saying I'm pregnant but these test are saying no.
Vote below to see results!