Boudoir shoot for an inexperienced woman (update)
I need help guys. Pinterest is a loss. I'm getting a boudoir shoot done. Mainly to boost my confidence but also as a gift to my bf. However I don't ever wear anything close to lingerie, nor do I wear makeup (acne probs) or do my hair. So I need help. I'm heavier for my height and I want to include my glock in it. I need recommendations on all things hair, makeup, and outfit related if possible!
Thank you in advance!
Update:
I ordered this set from fredericks of Hollywood for $37 the stockings and the set.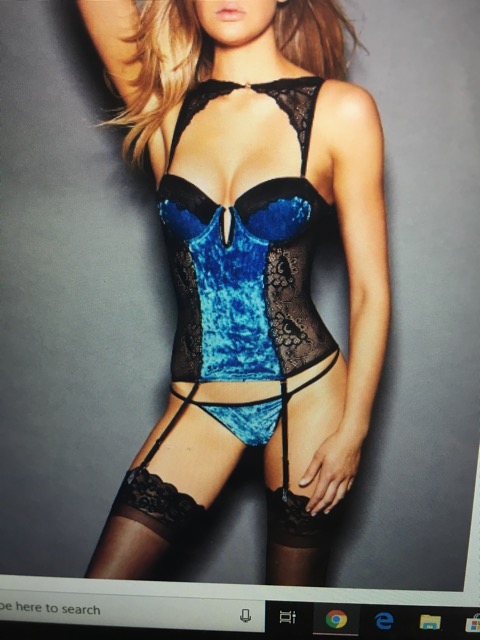 I figure I will just wear cute underwear and a loose shirt of his for the other outfit. So I'm going to be super casual in one and super sexy in the other. The photographer recommended having neutral makeup with the casual look and a bolder lip with the sexy look so any recommendations on bold lip looks? I don't wear anything other than chapstick sooo yeah haha. Also according to comments and the photographer curly hair is best so I have to figure out how to use the curling iron that's sitting in my bathroom cabinet 😂🤦🏼‍♀️