My sex life has been REVIVED!!!
My husband and I have been married for over a year and our sex life was dry because of me. It was like a few months before the wedding, my sex drive totally went away. I realized it had coincided with getting on a new birth control and we finally decided it was time to DITCH the BC!!!!! And let me tell you....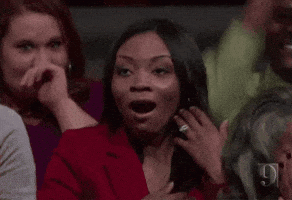 OUR SEX LIFE IS TOTALLY REVIVED AND REVAMPED!!!! I'm like a teenager again and we are so benefitting from it!! This has been like a breath of fresh air for our marriage 😍
Has anyone else had a similar experience with birth control killing their sex drive then coming off of it to have your sex drive kick into to overdrive because she's been starved like the natural beast she is????
Now to avoid pregnancy until the right time!!
Thinking good thoughts for everyone's sex life because everyone needs this!!!! 💗💗💗