Our baby boys nursery 💙
Our nursery is almost all ready for our sweet boys arrival. I am 36+5 so feeling relieved everything's wash, organized, etc. We still have to finish getting plants etc for the shelf & find wall decor for over the change table & possibly the crib.
We didn't start with a theme except we knew we wanted grey & white (easy to re use everything) & that we didn't want to go too child like (again, re use things!) We ended up getting some outdoorsy accents, trees, mountains, bears. Right from our outdoorsy Alberta roots! 🌲⛰🐻
We did a majority of this on a budget, which I'm super proud of! The change table we paid $11 for on marketplace & painted it & added cute handles. We bought practically everything on sale or at winners/homesense. The mamaroo we got on clearance for more than half off (it was brand new at toys r us) because someone stole the seat. Easy fix, we ordered a new one lol. I won't bore you guys with the rest lol
Although the room is small, we made the best of it ☺️ and photos are making it look smaller lol
I'd love to see pics of your nurseries too!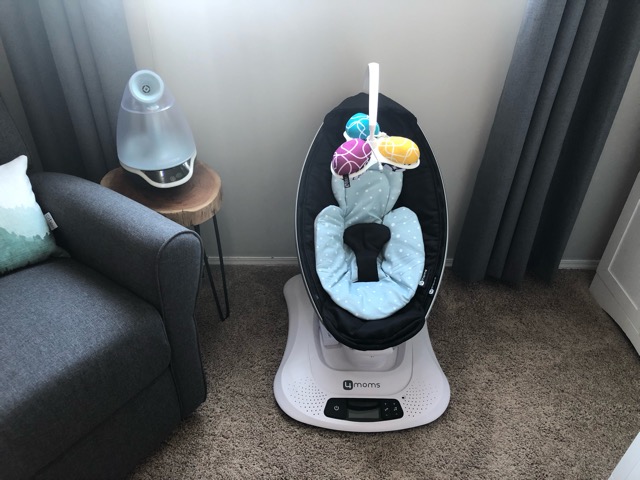 EDIT:
We added a few more things.. & plants. I love it even more now 🥰