Weight..
I have been big most of my life but never did anything to change it. I was in a really bad relationship about 10 years ago and didn't care about the way I felt or looked.
He abused me, physically and emotionally. After having my daughter and moving across country with him, I finally decided it was time to leave him. He still abused me even tho we weren't in a relationship, but I thought he had control over me.
I was working two days 40 hours at both.
I was exhausted, I never wanted to change anything because I didnt think I was worth anything.
Then I meant an amazing man who took my daughter and I in. I fell in love with him. He did everything for us. I even quit one job so I can spend time with my daughter more.
Then about 6 month in I got pregnant and I started having health problem. I found out I had thyroid issuse. So I quit my other job and stay home. My boyfriend made good money. He is a veteran and bachelor degree at 25. So I was able to spend time with my oldest more. He loved me for who I am and didnt care about my weight but it made me gain more weight.
Then we got married and then I realised how much I really gain.
When tho my husband loved me for who I was, i knew i needed to do something about my weight. I finally started to feel gross and nasty and I would go into depression mode. Then I started to workout. My husband pushed me even on my darkest days. He had faith in me that I didnt have in my self.
I went from a size 16 to 8.
I lost 100 pounds all together.
I don't feel like it some days.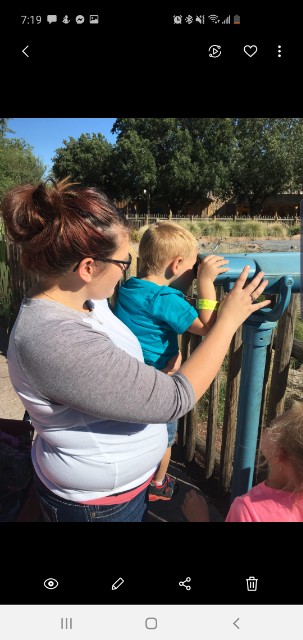 I was huge. I didnt feel like my self anymore.
Dont mind my face in those picture.
I finally feel good again. And I couldn't do it without my husband. He is such an amazing man. He is my rock, my everything. I couldn't of done this without him
My husband and I.