I'm literally crying
So today was Valentine's Day (duh) and I was so excited to give my bf a big old kiss and give him his Valentine's Day card. We had art together today so I was going to give it him then. I gave it to him and he opened it and was like wow he gave me this weird look and told me what he doesn't like about it. I'm just staring at him like WTF than of course we get our art projects back and I was excited to see what I got on it. He takes one look and says it looks funny, and than he compares it to night before Christmas characters. 😭😭 and I'm sitting there trying to think of other stuff that's not crying. And of course than I'm reminded about how my team did not make it to state and the people I hate the most did.
He didn't give me a Valentine's present he just criticized mine, I don't know what to do guys. I know he is very sweet but when it comes to being at school he's a big ol dick.
God Valentine's Days suck for me, I thought this year would be so much better but it's worse. Last year my friends forgot about me except for one person which is my Parabati ( you won't understand unless you read shadowhunters) and this year it kinda happened again and aggggg why is Valentine's Day even a holiday. All I know is that Valentine's Day sucks.
Does anyone have any suggestions on how to approach my bf and say that he hurt me, like I don't want to ruin my relationship but I want him to know that what he said to me today really hurt.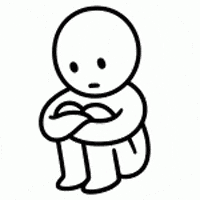 UPDATE:
So I texted him and I told him what was wrong and it's been over a hour and he has not texted back.
I love him so much but he is pushing the wrong buttons at the wrong time.
NEXT DAY :
So I talked to him and he apologized for not responding. And he thanked me for the Valentine's card and he said that he was sorry for making me feel bad. Than he kissed me, and said he loved me. Now we have a date tomorrow, sooooooooo I feel a little better about what happened still a little pissed but.
I just want to thank all of you for the support. Make everyday amazing.